The Top Five Benefits to Having a Dog
There are many benefits to having a dog, but here are our top five reasons why you might want to consider one as you or your loved one get older.
Loneliness and isolation are especially common as we get older and can impact our health and wellbeing. Pets can provide consistent companionship.
Some pets, like dogs, also help us stay active and are a great way of getting regular exercise which is widely recognised as having huge benefits on mental wellbeing, as well as weight, bone and heart health and vitamin D exposure.
Dog walking can also be a great way to get to know people and places in your local area that you might not have been aware of otherwise, and bond with fellow pet owners.
Pets have also been found to reduce stress, anxiety, blood pressure and cholesterol, improve symptoms of depression and help us stay calm and happy.
They can offer a routine, and a sense of purpose.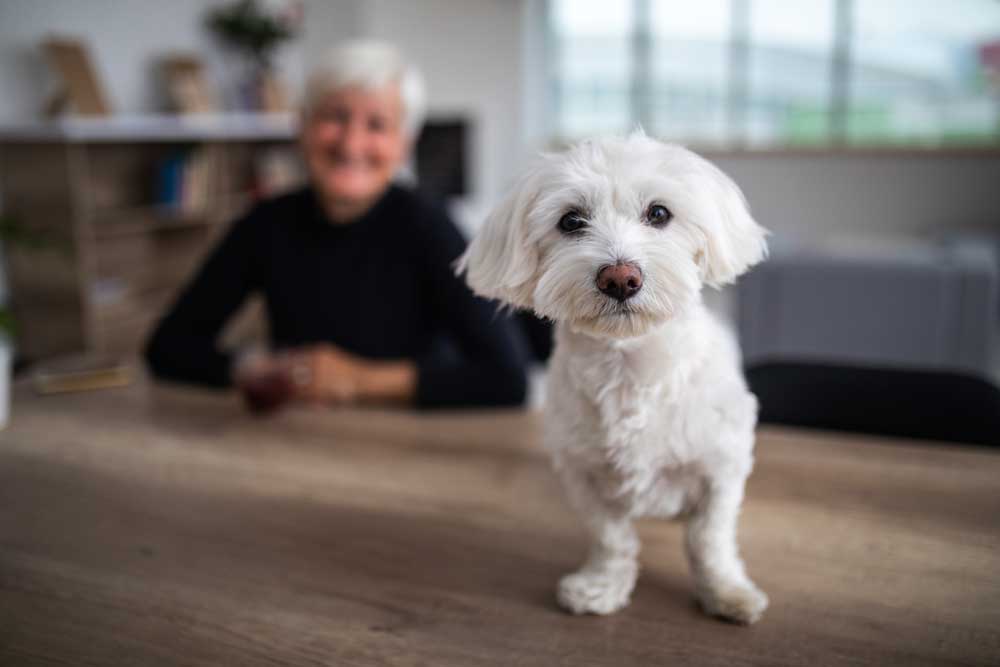 The Key Drawbacks
But it's not all plain sailing, there's a range of other key factors to consider before taking the plunge.
There are many costs associated with pets, from vets' fees, food to toys. You may also need to pay for them to be looked after if you're away from home for extended periods of time.
Dogs are a big responsibility and long-term commitment. They must be walked at least once, if not twice a day, and if you become injured or otherwise unable to do so, you will have to organise for someone else to take over this responsibility or even need to find them a new home - which can be distressing.
There are also some risks too - they may cause you to have a fall by getting under your feet (cats can also be bad for that!), while some breeds of dogs may be difficult to train, may become aggressive or overly possessive.
It's worth to consider allergies - not just yourself, but perhaps of grandchildren or other significant people who may want to visit you.
Choosing a Dog
If you decide a dog is right for you it's important to think carefully about which breed might be best suited to your needs and your home. Whilst you can never guarantee the character or temperament of a particular dog, consider these questions, which should help steer you in the right direction.
Do you have space for a big dog or would a small one be more suitable
A big dog will probably be more work than a small dog - how much can you cope with?
How much walking does the breed need?
What type of life expectancy does it have?
What is the breed's temperament - is it a passive lapdog or a territorial type that could be tricky to manage and maybe even pull you over?
Would you consider an older rescue dog that may be quieter and easier to look after?
If you have disabilities do you need/would you qualify for a trained service dog that may be able to help you with everyday tasks?
Top tip: Pug, Schnauzer, Cocker Spaniel, Chihuahua and Boston Terrier are just a few of the dog breeds recommended for those living with dementia.
Planning for the Future
This is hard to consider but it's better to have a plan than have a traumatic experience later on if you realise you're unable to cope, you become unwell, need to go into a care home or pass away.
Is there a local friend, family member or someone you trust who would be prepared to take your dog on at this point - and even allow you to visit? Or is there a local charity you would be happy to entrust with this task.
An Alternative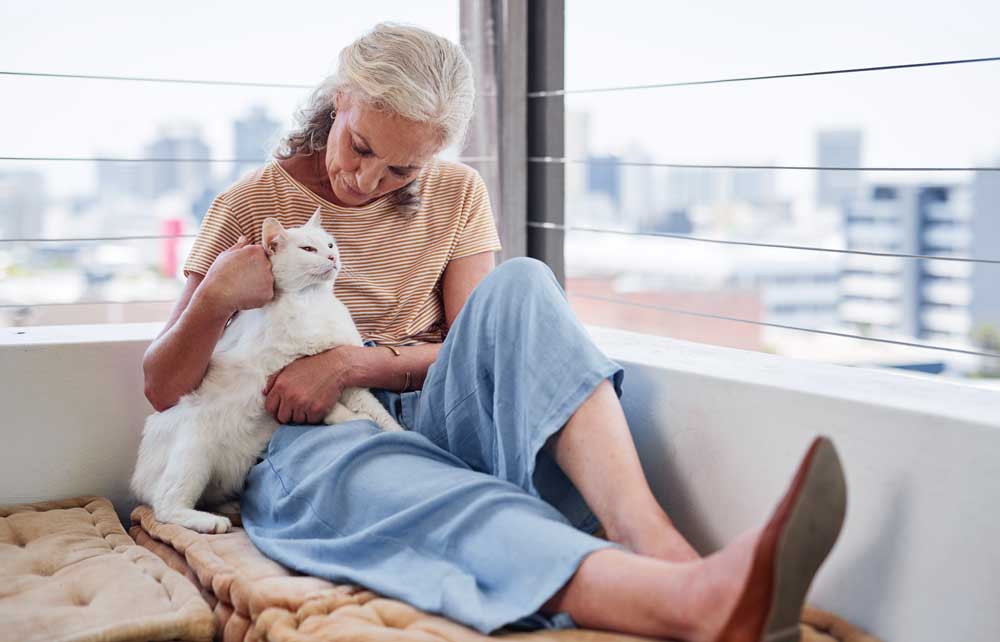 If you don't feel up to owning a dog, you might consider a less demanding pet such as a cat, hamster or even fish - which are known for their meditative and calming effects. There are also other alternatives such as pet therapy services, so you could tap into some puppy-love without any of the responsibility or stress.
Pets As Therapy (PAT): National charity that conducts pet visits throughout the year and provides research on the subject of pet therapy.
Therapy Dogs Nationwide: National organisation and Registered Charity that provides therapy dog services and visits to various places around the U.K.
---
At SuperCarers, we can help you find the right home care for you. Whether you need live-in care or simply some support at home, we can find experienced local carer to help you. Give us a call on 020 8629 1030 to find out more.