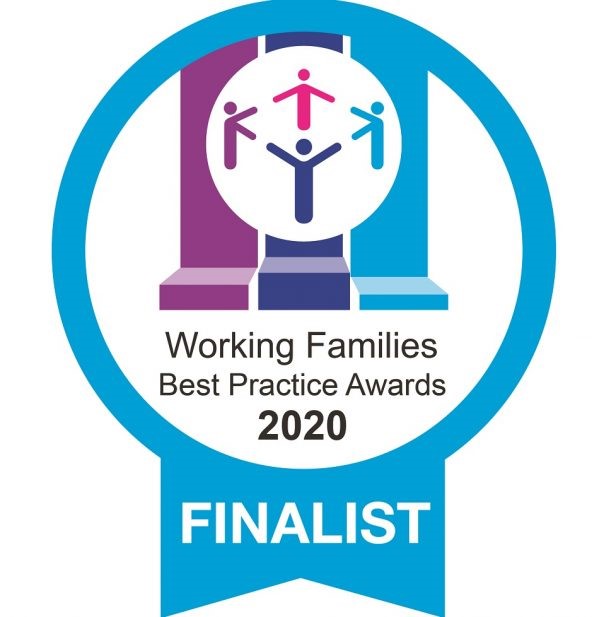 Work-life balance charity Working Families has announced the shortlist for its 2020 Best Practice Awards. The awards celebrate employers whose stand-out cultures and working practices are leading the way in flexible and employee-friendly workplaces.
We're delighted to congratulate 6 of our clients for being shortlisted in the various categories:
Royal Air Force
Barclays
Royal Bank of Scotland
Bank of England
UBS
Now in their eleventh year, Working Families' Best Practice Awards showcase and celebrate employers who are offering flexibility for all their people and going above and beyond in their support for parents and carers.
Employers from a diverse range of sectors from across the UK have competed to catch the judges' attention in 9 categories. The full shortlisted organisations are:
Best for Mothers – sponsored by Arnold Clark:
CDC Group
Experian
Royal Air Force
Best for Fathers – sponsored by Nationwide:
Aviva
Unibail-Rodamco-Westfield
Zurich Insurance
Best for Carers & Eldercare – sponsored by Crown Prosecution Service
Centrica
Civil Service
Nationwide
Best Family Network:
Barclays
British Army
Royal Bank of Scotland
Santander
Best for Mental Health & Wellbeing
Bank of England
Crown Prosecution Service
Wates
Best Innovation:
Pinsent Mason
Royal Air Force
Best for Flexible Working – sponsored by Schroders:
Civil Service
Hill Dickinson
Pitney Bowes
Royal Air Force
Zurich Insurance
Best Returner Programme:
Essex County Council with Capita Resourcing
UBS
Best Small Private Sector Employer
ILF Scotland
Jane van Zyl, Chief Executive of Working Families and chair of the judging panel said:
"Congratulations to our finalists, whose flexible working culture, innovation, and supportive workplaces have earned them a much-coveted place as finalists of this year's Best Practice Awards. These outstanding companies stood out amongst an impressive pool of entrants.
"With many thousands of employees working from home during the current COVID-19 pandemic, flexible working has never been such a hot topic. But it shouldn't be something that's done only in an emergency; it's good for business. When employees have more control over their time, we see improved engagement and retention, as well as better organisational performance.
"Our research shows that nearly half of parents don't work flexibly—but of these parents, over three-quarters would like to. There is clear demand for flexible, family-friendly workplaces, which is why we're delighted to recognise the employers on the shortlist—who are standouts in innovative, agile ways of working."
---------------------------------------------------------------------------------------------------------
More information about the Working Families Best Practice Awards 2020
The winners of the Working Families' Best Practice Awards will be announced in May 2020.
Judging Panel
The final winners of each Award category are judged by an expert panel. The judging process for the Awards is anonymous; none of the judges know the identity of the companies which they are judging.
Modern Families Index 2020
The Modern Families Index was published by Working Families with Bright Horizons in January 2020.