Jodi Roth, Nursery Manager at RAF Northolt Day Nursery and Preschool in Middlesex, is named in the very first Business Women in Education Women to Watch list 2022.
Jodi is one of 70 business women to feature in the list, which celebrates women who are driving change, breaking glass ceilings and supporting their peers in education. Full details of the inaugural list are here.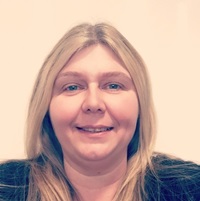 Jodi commented: My team and I work in total partnership with RAF Northolt to support the unique nature of the work that parents at the base undertake. Educational excellence for the children in my care is fundamental. I love what I do, and it is an incredible honour to receive this type of recognition. I am proud to lead such an amazing team and dedicate this accolade to all of them."
The nursery Jodi leads is operated by Bright Horizons on behalf of RAF Northolt. Workplace nurseries are a fantastic way for employees to access high quality, affordable childcare that complement their work patterns. RAF Northolt has provided the onsite nursery for a number of years, with a considerable proportion of families on the base utilising the service.
At the nurseries last OFSTED inspection, the report singled out the parent partnerships which Jodi and her team have developed for praise, commenting: "Partnerships with parents are exemplary. Parents speak extremely highly of the nursery, the manager and her team of expert staff. Parents share their views on the way in which the nursery has comprehensively supported their children's development."
Jodi has built such a successful setting through regular communication and responsiveness. Jodi always delivers, whether it is welcoming new parents who are on the waiting list and very much treating them as 'part of the family' or providing regular reports to the RAF liaison.
Tracey Bottrill, Wing Commander at RAF Northolt, said: "Jodi's achievements in the field of childcare have been exceptional. Having seen first-hand the difference her leadership and guidance makes to the quality of childcare delivery to the military and local communities, it is fitting that she has a place in such an inspiring list of women who are so instrumental to the education of children.
Ros Marshall, Managing Director UK at Bright Horizons, said: "Jodi is such an amazing inspirational woman. She thoroughly deserves this recognition for her outstanding dedication and for the support she gives towards the education of the children at RAF Northolt Day Nursery and Preschool. These formative years between 0 and 5 are crucial in the emotional, social and physical development of all children and the part Early Years plays to help shape the future of our society is so vital. It is wonderful to see high calibre educational leaders like Jodi celebrated by wider networks for the phenomenal work that they do."
More information on Workplace Nurseries and how they can be tailored to complement the size and shape of every organisation can be found via the Bright Horizons website